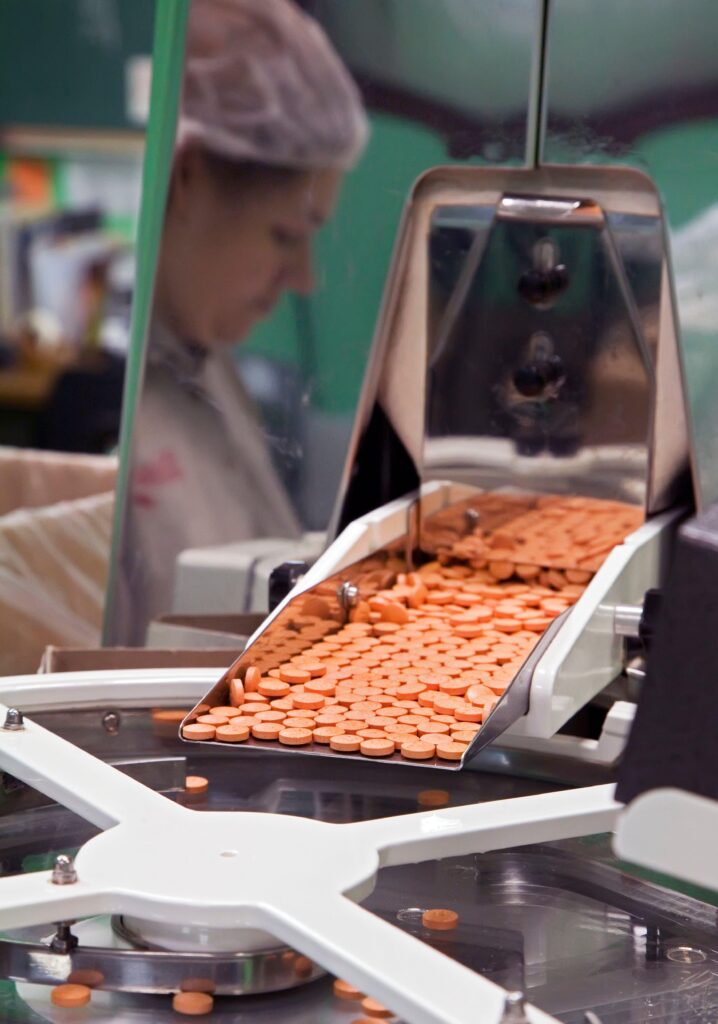 Fast, consistent absorption for every patient, every time
In vitro dissolution studies

Ultra-fast activated dissolution has been demonstrated for

Surge Dose

®

formulations of a wide range of drugs compared with existing marketed products and conventional formulations

Surge Dose® formulations are designed to meet a specification of at least 50-70% dissolution in 3 minutes in non-sink conditions more representative of in vivo conditions.
Non-sink methods use conventional dissolution apparatus with a range of dissolution media at different pH, with low or no stirring.

Ultra-fast

Surge Dose

®

in vitro dissolution correlates with fast, consistent absorption in vivo compared with conventional products which typically show only 5 -10% in vitro dissolution even after 15 – 20 minutes.

Phase I human pharmacokinetic (PK) studies

Surge Dose

®

tablets produce more consistent, faster absorption than standard formulations with mean Tmax values around of 20-30 minutes.

Surge Dose

®

tablets reduce the range of individual subject Tmax values to 15 – 60 minutes compared with 15 minutes to 2 – 3 hours for conventional dosage forms.

PK – pharmacodynamic (PD) relationship

Modelling PK results for paracetamol (acetaminophen or APAP) indicates that improved, more consistent absorption drives improved efficacy.
Faster onset of action confirmed for

Surge Dose

®

in efficacy studies

Scale up and stability

Our partners have successfully developed several products using the

Surge Dose

®

technology and scaled up to commercial manufacture with satisfactory stability and little impact on COGS
The best for fast, consistent absorption
Many formulation technologies and newer dosage forms have been developed to achieve faster absorption. However, they still demonstrate significant dose to dose variability even though there may be some reduction in mean and median Tmax values compared with conventional products.
Dispersible tablets
Dispersible tablets avoid the variability associated with in vivo tablet disintegration, but unless the drug dissolves in the water they are dispersed in, they still result in variable absorption.
When compared with the brand leader dispersible tablet mixed in water prior to ingestion,

Surge Dose

®

tablets showed significantly faster and more consistent absorption with higher peak plasma concentrations in a fasted PK study.
Absorption from the dispersed tablet was highly variable consistent with dispersed drug particles being retained undissolved in the stomach until gastric emptying occurred, often with multiple peaks and Tmax values delayed to 2 hours or more.
By comparison, the Surge Dose® tablets swallowed whole, achieved consistently faster and higher peak plasma levels with a mean Tmax value of 19 minutes in the range 15 – 30 minutes.
Delayed absorption and low peak plasma concentrations with the dispersible tablet can be associated with slow onset of action and even lack of efficacy.
Liquid filled capsules
Absorption from this dosage form relies on shell rupture for release of contents and subsequent drug release and dissolution.
Typically this occurs in the stomach so that absorption from the small intestine is delayed until gastric emptying occurs.
Orally disintegrating tablets (ODTs)
Typically ODTs, dispersed in the mouth and swallowed with small volumes of saliva, show variable and often delayed absorption with multiple peaks associated with gastric emptying.
Further Information
---